Much Respect
What is your favorite NBA moment?
Mine :
PHX SUNS @ SA SPURS
PHX : 104 / SA : 101
TIME : 10 seconds
Ginobili with the ball, drives in as Nash follows, passes to Duncan at the 3-point line.
Duncan sets his feet ..
*arena is quiet*
Duncan shoots ..
DRAINS IT. TIED WITH 3 SECONDS 104-104
___
Ohh man, I was watching the game in the living room w/ my mom and when he made it , we went crazy. Best NBA moment.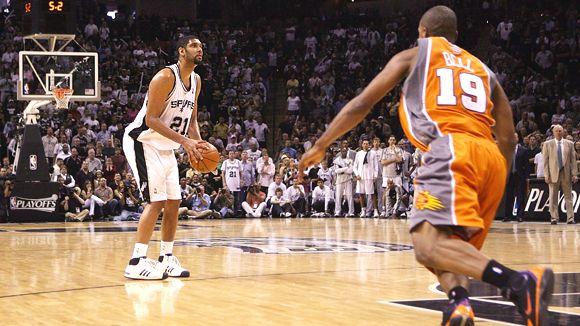 Click to show pictures
Click to show pictures
Click to show pictures
We'll get them next year guys. THUNDER UP


Last edited on 19th February 2012 20:08 edited 1 times in total